Uae | Oman | Qatar | India
Tel: No: +974-44166606/07/08
MEP Services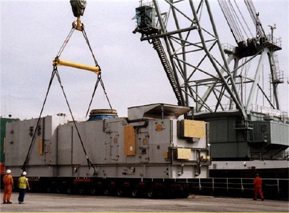 We TOSC-QATAR are integral part of the prestigious and renowned BHATIA BROTHERS Group in the Middle East established for over six decades. The Group is a pioneer in providing products and services to the Oil & Gas, Marine, Power, Water and Construction sectors.
TOSC-QATAR is also an ISO 9001:2000 certified company, providing our customer with a wide range of MEP contracting, MEP products, solutions & Services.
We specialize in catering to our customers with various Engineering requirements in diverse disciplines of Mechanical, Plumbing, Third Party Testing and commissioning Services for MEP Projects, Facility Management, and Installation of HVAC System.
TOSC is driven by fully qualified & self-motivated professionals, collectively contributing their experience and expertise, to provide the Advanced Engineering solution to our customers
Our strong commitment towards Quality backed by Latest Technology made us sign various technical collaboration with world leaders like BASSAIRE (Clean Room for Pharmacy Lab), Crane Pumps (for HVAC), Cochran (Steam and Hot Water Boiler).
CLA-VAL (Valves for Fire Fighting& Water works), GMS Thermal (Electric and Storage Calorifier), Milwaukee (Valves for HVAC & Plumbing), Midtherm (Chimney), Spirax Sarco (steam Distribution accessories) to name a few and undertake responsibility to cater the requirement of various Engineering projects across the Middle East.
Our products and services are approved by the major engineering consultants like- KEO, CEG, QEA, GHD, BECHTEL, AEB,LOUIS BURGER,PARSONS, etc.
We approach challenging complex engineering problems and offer simplified user-friendly technology solutions, thereby creating a rewarding and learning experience. As a policy, we lay assuming cost effective, on time solutions thereby emphasizing on customer service with utmost satisfactions.
Thus, we, TOSC remain your trusted technology and service solution provider at all times.